A special edition magazine dedicated to all things CHOCOLATE! We don't know if or when we'll ever print another issue again, so be sure to get yours before we run out.
Glossy full color with TONS of mouthwatering photos
50 pages
Customer Reviews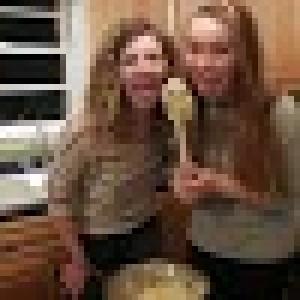 RM
07/11/2021
Robin M.

United States
Dreaming of Chocolate
It was such an easy decision to purchase this after the ultimate cookie handbook! I love this magazine! I love how you teach all about cocoa powder and chocolates! I also love these recipes! The ice cream was so delicious!! And loved the brownies and soft triple chocolate cookies! I can't wait to make the rest! Thank you for teaching the world to be better bakers! Can't wait for the next magazine!
06/11/2021
Joanna C.

United States
Bakers Dream
the first issue is filled with delicious chocolate recipes. The information about different types of cocoa and how to use them is awesome.
Great Magazine
This is a great magazine. I learned so much from it just as I learned so much from Tessa's Cookie Handbook and Tessa's baking classes.
06/10/2021
Ben

Australia
Such a great read!
The magazine is a really fantastic product - it offered everything you could want. It has lots of great interesting articles both human interest and informative, lots of information and a selection of great recipes. The theme of chocolate was perfect for this issue - a great chocolate, curated experience.
06/09/2021
Esther C.

United States
Love it!
This magazine is beautiful and excellent quality. I love that it's dedicated to chocolate, my favorite flavor. It has yummy chocolate recipes and good info about chocolate.