Handle the Heat
The Ultimate Cookie Handbook
Shipping is calculated at checkout.
Get ready to make cookies that will rival your favorite bakery in the second cookbook from Tessa Arias, a trained chef and founder of the popular baking website HandletheHeat.com. 🍪 

The Ultimate Cookie Handbook: Your Guide to Baking Perfect Cookies Every Time shares the sweet SCIENCE of cookie baking in a fun, visual way, allowing you to create & customize your own recipes.
Sale price

$29.00

Regular price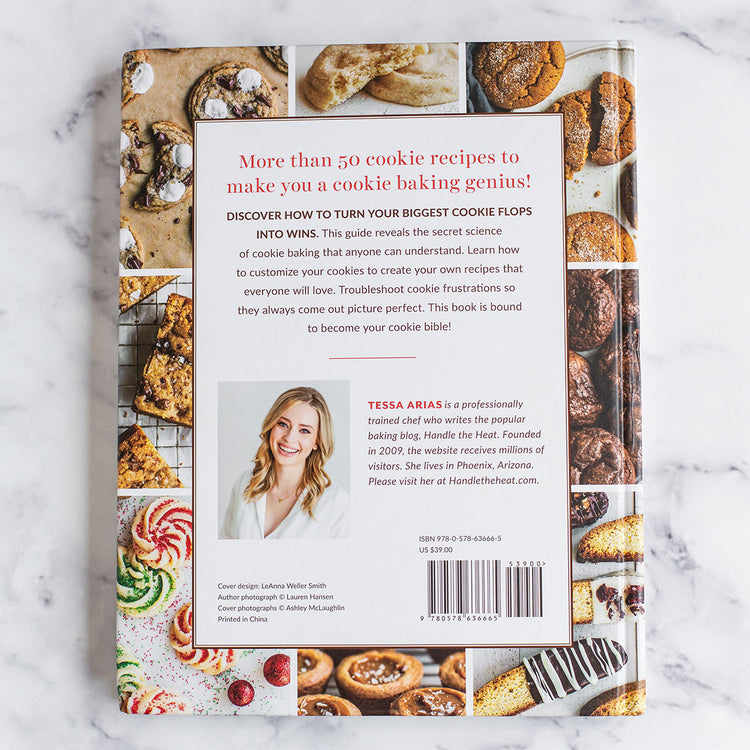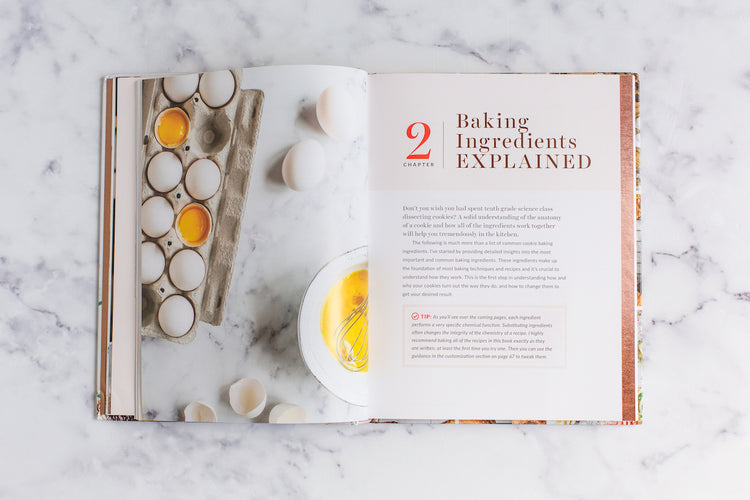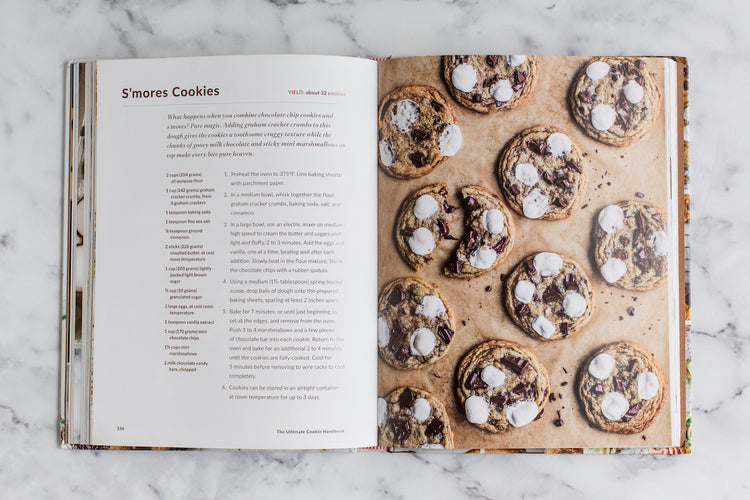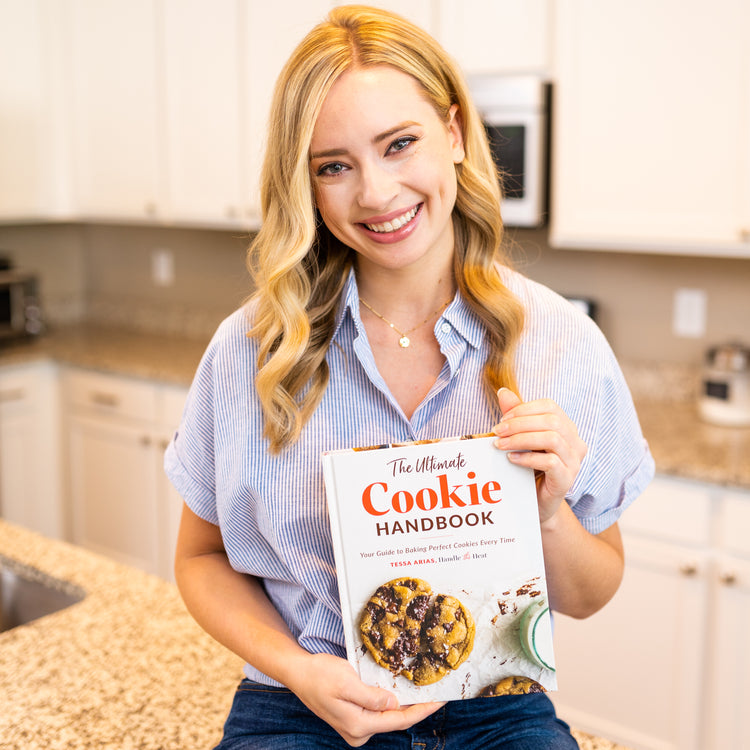 What's Inside:
Hard cover, 200+ page professional cookbook with smooth glossy pages that lay flat so you can follow each recipe easily

Over 50 cookie recipes that'll become staples in your kitchen — making you an absolute cookie pro!

Beautiful, full color photos of every recipe so you know EXACTLY how your cookies should look

Over 80+ pages dedicated to the SCIENCE of baking to help diagnose why other recipes sometimes don't turn out *just* right
Learn how to customize and perfect your cookies to create your own recipes so EVERYONE requests them at every event.
Say "Goodbye" to sad, flat cookie puddles and "HELLO!" to gorgeous cookies.
Listen.
I know how frustrating it can be to spend time, money, and food on a recipe only to be disappointed by the results.
Luckily, there's a solution that results in consistently perfect cookies. And it's so simple that most people miss it.
Think about it...
What if I could show you the exact way to get perfect results, every single time? I'm talking soft, thick, bakery-quality cookies.
Cookies that look SO good people won't want to eat them...
That is until they take that first bite and then they're HOOKED.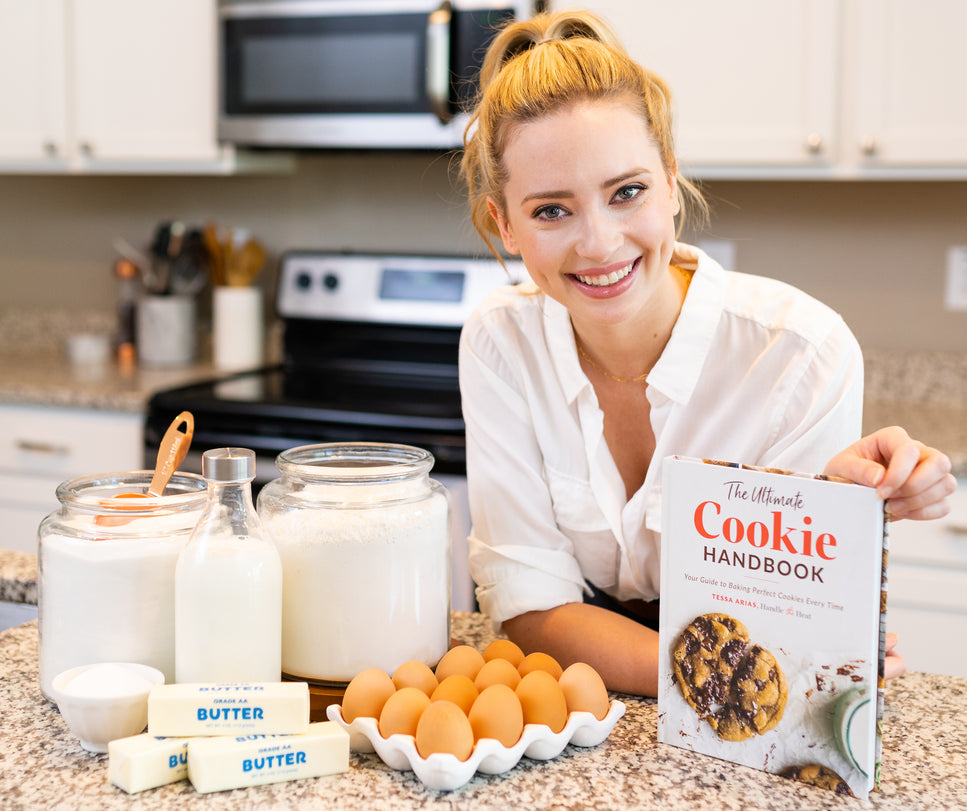 It all lies in the SCIENCE OF BAKING (which is surprisingly easy to understand)...
When you know exactly what to look for!
I wrote this cookbook, not only to share my BEST cookie recipes, but to share the sweet science of cooking baking in...
A fun and visual way anyone can understand to forever improve their baking.
Picture this: You're searching Pinterest or Google for the BEST cookie recipe — except you wind up finding thousands of recipes that all "claim" to be the best.
After finally managing to pick one, you head to the grocery store to grab the ingredients. Then head straight to the kitchen, naturally, making a bit of a mess is the process. Waiting for cookies to bake feels like an enternity so when the oven timer *dings* that your cookies are finally done, you excitedly reach in with your oven mitt to pull them out.
But, suddenly...
* CUE HUGE DISAPPOINTMENT *
The cookies look NOTHING like the picture even though you followed the recipe perfectly!
The Ultimate Cookie Handbook has all the answers you need to avoid this problem altogether.
Like this photo of a customer's cookies before versus after purchasing the book...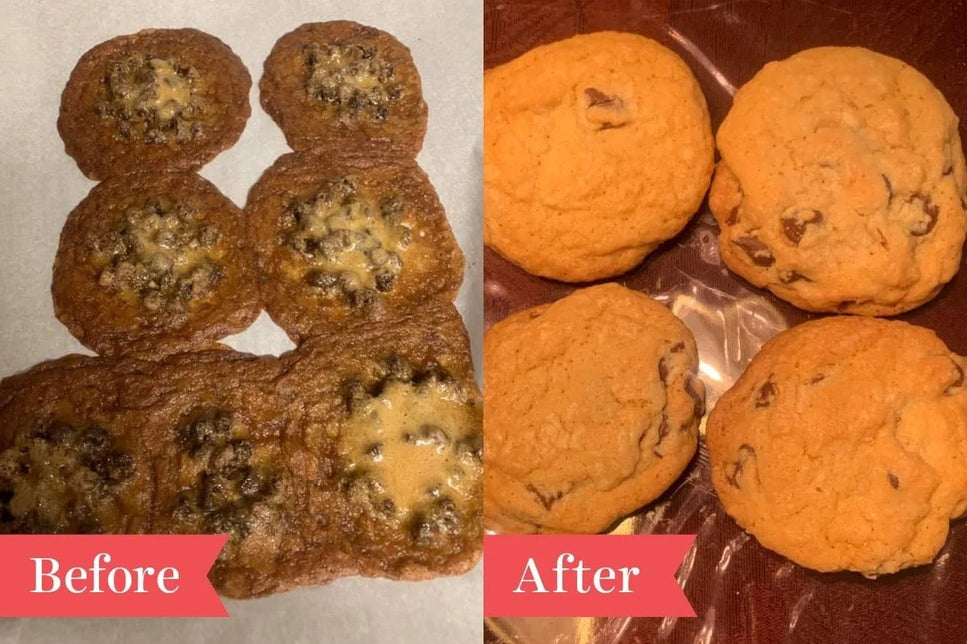 Plus, READER REQUESTED: There's even an entire chapter dedicated to chocolate chip cookies.
And more fun flavors like cookies & cream, mint chocolate cookies, birthday cake confetti cookie bars, and every holiday cookie you can think of from Halloween to Christmas.
The worst part about The Ultimate Cookie Handbook?
HAVING TO DECIDE WHAT TO BAKE FIRST (!!!)
🍪
Join thousands of other happy bakers who love their copy!
Yes, we've sold out of books three times over two years since the book was released.