50+ cookie recipes that'll make you a COOKIE PRO and become STAPLES in your kitchen
Discover how to turn your biggest cookie flops into WINS (ahem, no more wasted ingredients or flat sad cookies!)  
Learn how to customize your cookies to create your own recipes so EVERYONE requests your cookies at every event
Beautiful, hardcopy, full color, photos of every recipe so you know EXACTLY how your cookies should look
This product is only available for a return if it arrives damaged.
Customer Reviews
07/28/2021
Alicia

Malaysia
Awesome Cookbook!
The only thing wrong with it is that you just can't decide which recipe to bake first! Thank you so much Tessa!
07/13/2021
Amity W.

United States
Finally!
I'm so glad to actually have 1 cookbook that has all that I need! I'm obsessed with all these cookies. I've made the chocolate chip several times and each time they are Amazing!!!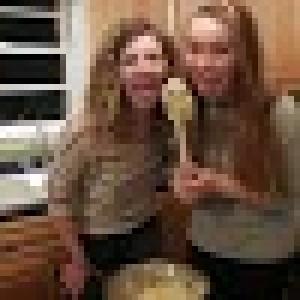 RM
07/11/2021
Robin M.

United States
The Only and Best Cookie Book You Will Ever Need
I love this cookie book! I love how Tessa goes into the science of every ingredient! Love learning how each ingredient effects the cookies! The cookies are so amazing! I've made at least half of them and my coworkers love it! Thanks for the best cookbook ever!
07/03/2021
Lauren L.

United States
AMAZING!
My love for baking heightened with this amazing cookbook! Thanks Tessa!
06/30/2021
Richard S.

United States
Excellent
Awesome book great recipes and excellent information!! What other books do you have?